The 22nd China High-tech Fair Was Held Successfully
with the Theme of Encouraging Technology Innovation

2021-03-19

VIEW "440
The 22nd China High-tech Fair was grandly opened in Shenzhen Convention and Exhibition Center on November 11-15, 2020. The high-tech fair adopted an online and offline exhibition mode, with a total of 24 countries and international organizations participated offline, and 29 countries and international organizations participated online. The total exhibition area was more than 140,000 square meters. There were more than 3,300 domestic and overseas exhibitors and nearly 10,000 projects participated in the exhibition, and various activities exceeded 140.

The 2nd ″5G+Smart City Smart Pole″ Industry International Summit Forum and the ″Shenzhen Cup″, the 2nd China International Smart Pole Design Competition Award Ceremony was officially held in the Meihua Hall, 5th Floor, Shenzhen Futian Convention and Exhibition Center on November 13. Shenzhen EXC-LED Technology Co., Ltd. was invited to attend as a co-organizer. Zhai Liping, the Marketing VP of EXC, presented with R&D, brand promotion and sales teams of South China, and created a new blueprint for the development of 5G+ smart pole industry technology together with more than 300 people including industry leaders, academicians and outstanding corporate representatives.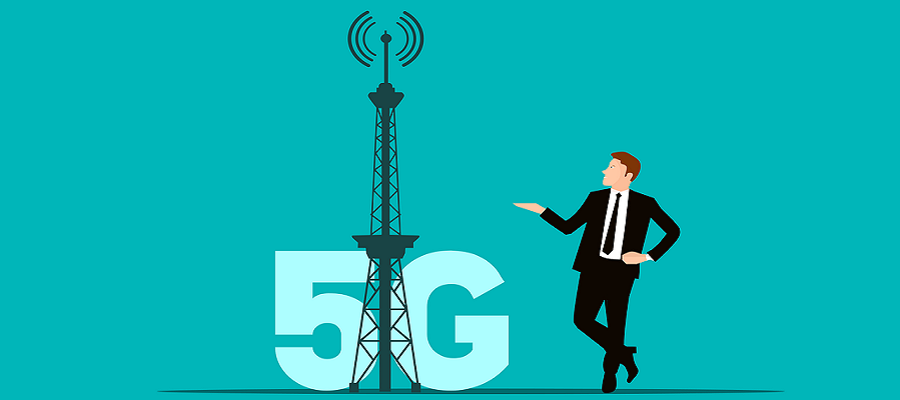 At the corporate forum, Fang Chao, Product Project Manager of EXC Intelligent Research Institute, gave a keynote speech on ″Love Lights, Love Cities, Smart IoT″, reviewing the development process and iterative upgrade of EXC smart cloud control platform, and introducing the technical advantages and classic application cases of the control platform in depth. The EXC-ECCP4.0 smart cloud control platform adopts the latest Internet of Things and artificial intelligence AI technology, including smart lighting, smart street lights, smart sanitation, smart scenic spots and other subsystems. It has powerful business and massive data analysis and processing capabilities, greatly improving the degree of urban smart management. EXC smart street lights with an IoT smart ecosystem that integrates smart lighting, 5G micro base stations, environmental information collection, smart monitoring, smart municipal construction, etc., has realized the implementation of 5G smart city construction in Shenzhen, Chaoyang, Yancheng, and Chengde, Tianjin and other places.
At the 2nd China International Smart Pole Design Competition Award Ceremony, EXC′s entry ″Set Sail″ won the ″Shenzhen Cup″ Finalist Award in the 2nd China International Smart Pole Design Competition.
At the booth site, EXC smart street light case results and the smart street light cloud control platform demonstration received high attention, attracting many guests to visit and exchange!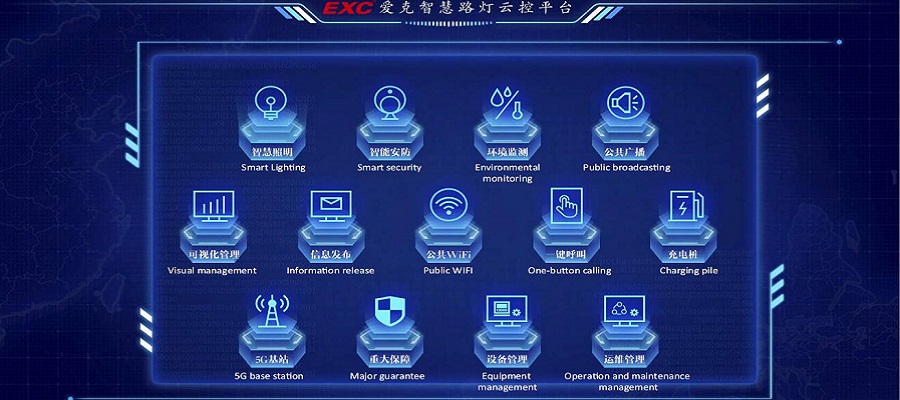 It is worth mentioning that the ″5G+ Smart City Smart Pole Exhibition Group″, which occupied a large booth of 1,089 square meters in Hall 1 of the Convention and Exhibition Center, was unveiled at the China Hi-Tech Fair, highlighting 5G smart pole functions and modules, smart pole management platform and 5G application scenarios, and showing the multi-module and all-round presentation of the full picture of the smart pole industry chain.
The theme of this year′s Hi-Tech Fair is ″Technology Changes Life, Innovation Drives Development″. It is a time to encourage innovation and entrepreneurship, creativity and exerting and inspire people! Shenzhen has built 4,526 multi-functional smart poles in 2020 and the city would basically achieve full coverage of smart poles on main roads. As the first city in the country to introduce a top-level design for multi-functional smart poles, Shenzhen has taken the lead in issuing the country′s first ″5G + smart pole″ local standard, and compiled the country's first ″Special Plan for Urban Information Infrastructure″ to comprehensively promote the technical exchange and research of the smart pole industry.