How to choose best solar powered street lamp?

2021-05-10

VIEW "667
Facing the gradual depletion of resources, more and more people pay attention to renewable energy. Solar energy is one of the widely used renewable energy. And outdoor lighting is one of the best utilizations of solar energy. By using solar powered street lamp, you are also protecting the environment, because it produces 0 carbon emissions.
Outdoor lighting plays a significant role in lighting up the roads and public places such as park, yard and so on. Reliable outdoor lighting can not only light up the roads but also bring people safety and enhance the beauty of the cities. This paper will guide you to choose the best solar powered street lamp which can minimize your cost. Remember solar street light price is indeed important, but the performance would matter most.
1. Choose high performance solar panel
Solar panel can convert the solar energy into electronic energy. It consists of monocrystalline silicon, polycrystalline silicon, amorphous silicon. Efficiency and durability should be taken into account when choosing solar panel. Solar panel efficiency is how much of the light the panel receives is converted into electrical energy and how much power your lighting system will generate. The more efficient, the better. If you consider the cost and the performance, polysilicon would be a good choice. Solar panels generally have a warranty period of 25 years. So the solar panel manufacturers can guarantee the effectiveness of the product.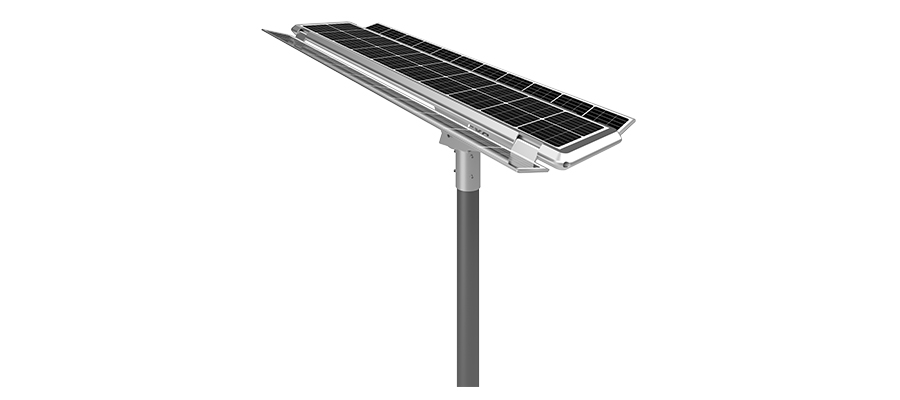 2. Rechargeable battery matters a lot
Rechargeable battery can store the electrical energy as chemical energy during the day and light up the street lighting in the night by turning the chemical energy into electrical energy again. Lead-acid batteries, Ni-Cd batteries, Ni-H batteries are commonly used in solar street light. Lithium-ion batteries are also very popular, which has high energy density.
3. Lighting fixture
Led is used as primary light source in solar street lighting. The luminous efficiency of LED is one of the relatively high light sources on the market, and it only needs to consume a small amount of electricity. It is also an energy-saving product on the market.

4. Types of solar street lamps
Solar powered street lamps can be divided into three types: general solar powered street lamp, all in one solar powered street lamp, two in one solar powered street lamp. We must identify the difference of the three lamps and choose a suitable solar street lamp based on our needs.
Split solar street lamp: battery, solar panel, LED street light are installed separately.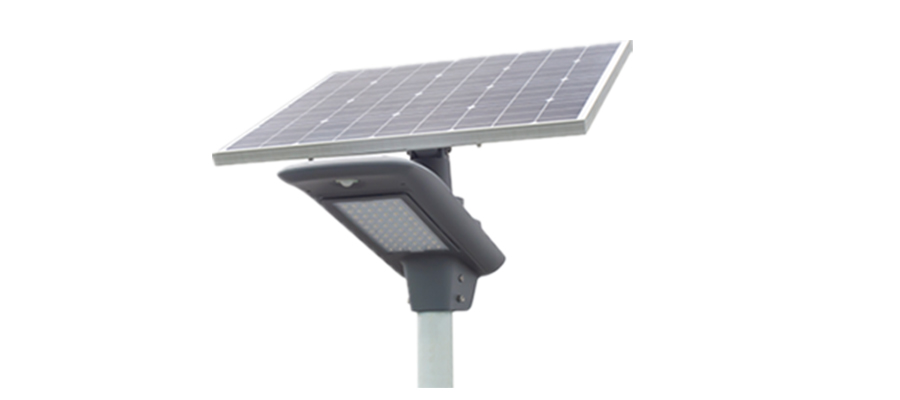 All in one solar powered street lamp: Battery, solar panel, controller, LED light source are all installed in the street light.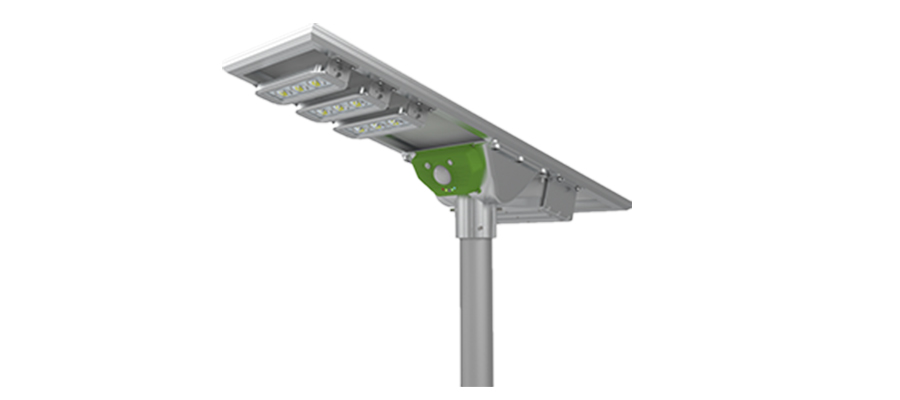 Two in one solar powered street lamp: Battery, controller, light source are installed in the street light, but the solar panel is separated.
5. Choose a reliable solar powered street lamp manufacturer
A trustable solar powered street lamp manufacturer would save us a lot of time and cost. The quality of the street lighting can also be ensured. The warranty period of the EXC solar powered street lamp is 3 years. And EXC solar led street light have certifications such as ISO, CE and FCC. We also provide corresponding certifications according to different countries.
To choose a suitable lighting system, the above mentioned factors can be considered. If you still don't understand after reading this article, you can consult professional. We will provide thoughtful customization for you.