EXC Smart Light Poles Landing to
Create a Benchmark for Smart Parks

2021-03-09

VIEW "623
″It′s a light pole, but not just a light pole.″ It not only meets lighting needs, but also saves energy. The most important thing is that it has more than ten kinds of ″high-tech″ functions such as smart security, environmental perception, video surveillance, emergency help, information release, public WiFi, smart charging, scene atmosphere, 5G micro base station...etc.

Recently, EXC successfully landed two smart light poles in the Jiancang Technology Park. The light poles were equipped with integrated equipment such as weather sensors, street light controllers, wifi base stations, digital displays, one-button for help, and charging piles, creating a benchmark demonstration of a smart park.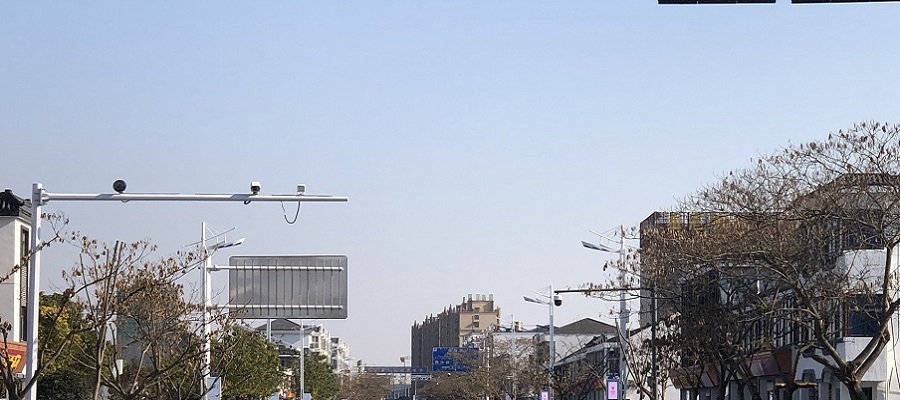 Jiancang Technology Park is located in Bao′an District, Shenzhen, Guangdong Province. It actively introduces national high-tech enterprises that meet China′s intelligent manufacturing standards and builds the Made in China 2025 Intelligent Manufacturing Technology Innovation Park for the perseverance. The headquarters of EXC Group is located in the park, and it is also a modern production base of EXC with an area of 40,000 square meters in Shenzhen.
These two smart light poles, named ″Liuye″ and ″Watching″, integrate technical features such as major emergency protection, adaptive smart lighting, global space-time big data, revolutionary optical design, smart color temperature adjustment, and blockchain security network, respectively installed at the gate of Jiancang Technology Park and the entrance of EXC headquarters building. Spherical cameras are hung under the lights, which can monitor the surrounding area and obtain various weather data such as temperature, humidity, wind speed and direction of the park and display it on the display screen. It can also remotely intelligently control the color, brightness and switch of the light.
In addition, the EXC-ECCP4.0 smart light poles can be used to manage and control the cloud platform for intelligent management of settings and daily operations, such as intelligent analysis of collected data and improve control strategies, which can easily achieve intelligent management and control of energy consumption. The smart light pole hardware itself can also be used to realize innovative smart applications, such as public facility management and emergency perception.
Driven by new demands and new technologies such as ″new smart cities″ and ″5G commercial″, the smart light pole industry will usher in rapid development. The smart light poles erected in the park will be used for lighting, weather monitoring, information release, etc., to further enhance the overall image of ″Technology, Innovation, and Green″ of Jiancang Technology Park, and help the construction of the smart park. The park has injected new vitality and added new style. In the future, EXC will continue to place the smart light poles called ″Fanhua″ in the park, on the other hand, the data generated by the actual use of the smart light poles in the park will be used later to provide customers with real demonstrations of various functions, so that the cooperative customers can have a comprehensive understanding of the functions of the Smart Light Pole.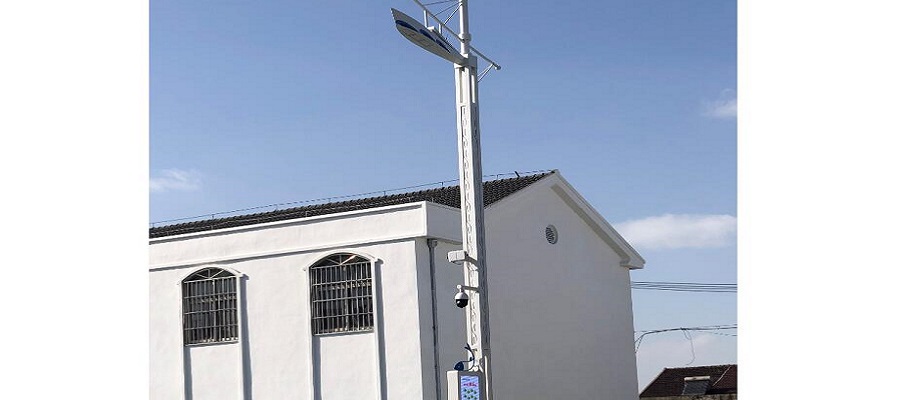 With the development of domestic Internet of Things and wireless communication technologies, smart cities and smart park projects have been launched in various regions, and city development has ushered in a huge breakthrough. EXC is a provider of IOT applications and smart lighting solutions. It has launched EXC-ECCP4.0 smart city management and control cloud platform, which integrates smart lighting, smart light poles, smart sanitation, smart public toilets, smart advertising and other subsystems, greatly improving the degree of urban smart management and contributing to the development of smart cities.
As a multifunctional lighting device, while achieving smart lighting functions, smart light poles can be equipped with functions such as weather monitoring, video monitoring, charging pile charging, wireless WiFi base stations, etc., bringing more possibilities for the management of cities and parks. Under the wave of smart city construction, smart light poles that can carry a variety of management functions are indispensable. We look forward to your visit and understanding of EXC!