EXC Aiming to Dominate the
Smart Poles Market of Central China!

2021-03-09

VIEW "663
This is an era of development, this is an advancing era, and this is the best era. The smart light pole is like the rising sun, opening its arms to welcome its golden year. In June 2020, Shenzhen EXC-LED Technology Co., Ltd. accelerated its pace, took the initiative, and vigorously carried out brand promotion activities, deeply cultivated the smart pole market, and keep growing continuously.
Aiming to dominate the market of Central China
On June 19th, Kuang Xinbo, Deputy General Manager of EXC IOT Application Sales Center, Li Chao, R&D Director of Intelligent Research Institute, and the sales team from Central China District went to Changsha Planning and Design Institute Co., Ltd. to learn from each other and to discuss together the new trend of smart city development, and seek win-win cooperation.
Changsha City Planning and Design Institute Co., Ltd. Deputy Chief Engineer Xu Jie, Chief Engineer Zhao Peng, and Chief Engineer Li Zhongfeng received the EXC team in the conference room. Both parties discussed the EXC-ECCP4.0 smart city;management cloud platform system functions, technical characteristics, and smart integration, and learnt from each other′s. successful experience in interactive communication, jointly sought industry innovation and development, hoping to strengthen strategic partnerships and write a new chapter in smart city construction.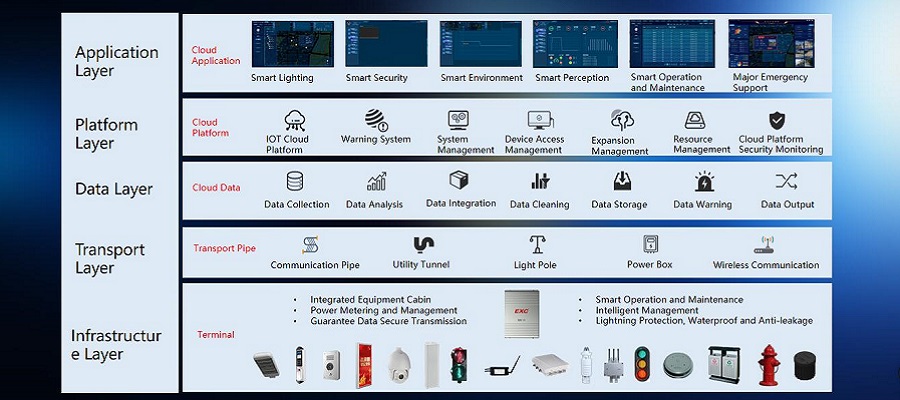 Build dreams and seek growth
From June 19th to 20th, EXC organized the ″Smart Pole Full Industry Chain System Special Training″ course. The training aimed to learn more about the latest smart pole industry trends and professional knowledge, and improve the operation, design, management, and technological innovation of smart poles and the level of understanding of application construction, accelerating the promotion of the professional level and technological innovation of the smart pole industry.
This training lasted for 2 days with 7 special lectures focusing on the new generation of information technology such as light pole design, smart pole operation, light pole screen, smart city, 5G smart pole operation and maintenance, 5G base station, communication installation, light pole expansion and structure, strong and weak electricity and electrical design, interfaces and specifications. A combination of classroom lectures and group discussions was used to conduct teaching training for members. More than 30 industry elites from government management departments, light poles, display screens, street lights, charging piles, engineering and other fields participated in the training.
Learning is endless, we are improving day by day. EXC actively organized personnel to participate in training to transform into all-round talents, and cultivated more outstanding comprehensive skills elites in the field. Participants in the class listened carefully, actively communicated and interacted actively, successfully completed the learning content and obtained the certificate of completion, laying a solid foundation for the high-quality development of follow-up work.
Meet at the Cloud Exhibition Hall
The guest comes from the cloud, the cloud shows its demeanour!
Shenzhen′s first online exhibition-the 2020 Shenzhen International Intelligent Manufacturing (Online) Fair SZIMF held its first online exhibition on June 10-20. The theme of the online exhibition was 5G Smartly Creates the Future and it was hosted by the Baoan Intelligent Manufacturing Association. EXC brought EXC-ECCP4.0 smart city management and control cloud platform, smart light pole series products, IOT applications and smart lighting integrated solutions to the SZIMF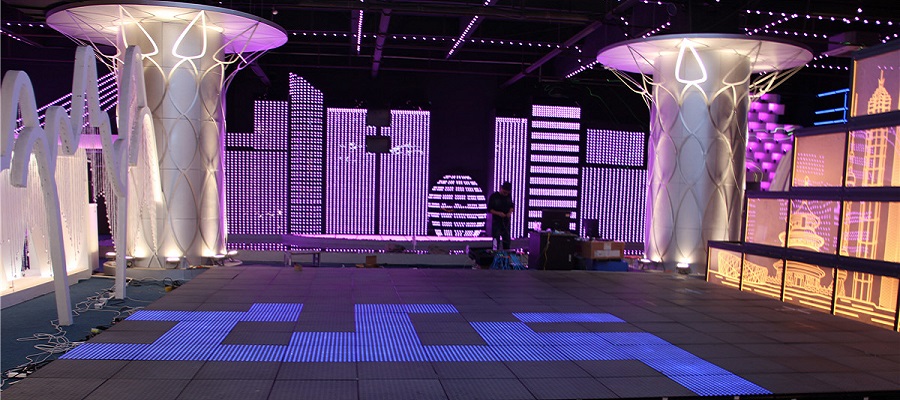 ″SZIMF″ has set up six themed exhibitions including Baoans intelligent manufacturing industry chain, intelligent manufacturing technology and equipment, spare parts and supporting industries, Industry-Academia-Research technology exchanges, industrial Internet, and talent exchanges, integrating product display, achievement trading, high-end forums, cooperation and exchanges, focusing on the display of advanced technologies and products in the fields of intelligent equipment manufacturing, new generation information technology, 5G and industrial Internet, production, education and research, and supporting industrial chains, through 3D, VR, multimedia and other information technology, creating three-dimensional exhibition halls for enterprises and displaying enterprise products and exhibiting a 360-degree panorama of the factory.
Come visit the exhibition on the cloud! Consulting and replying, we are looking forward to meeting you!