IoT Will Trigger New Information
Technology Revolution and Industrial Revolution

2021-03-01

VIEW "707
The development of smart IoT technology and industry will trigger a new round of information technology revolution and industrial revolution, which will be the commanding heights of future competition in the information industry and the core driving force of industrial upgrading. In September of the golden autumn, Shenzhen EXC-LED Technology Co., Ltd., with the cutting-edge of information, successively participated in the related event forums of Wuxi and Chongqing, absorbed and integrated the latest technology trends in the industry, actively deployed strategic planning, leading with technology and changing with innovation.

Wuxi, Jiangsu Province
2020 Smart Light Pole Technology and Application Training
The 2020 World Internet of Things Exposition was held from August 7 to October 25, 2020 in Wuxi, Jiangsu Province, the only national sensor network innovation demonstration zone approved by the State Council. With this opportunity, on September 10, in order to promote the technical exchange and cooperation of the smart light pole industry, effectively help relevant personnel to master the knowledge and technology of smart light poles and promote the application of smart light poles, the ″2020 Smart Light Pole Technology and Application Training″ was held by Mingketang and the China Lighting and Electrical Association Talent Training Working Committee. Sales elites from Jiangsu Region of Shenzhen EXC-LED Technology Co., Ltd. Internet of Things Application Sales Center participated in the training.
The training session specially invited Ge Weichun, Dean of the Intelligent Technology Engineering Institute of Zhongtong Service Consulting Design and Research Institute Co., Ltd., Hong Bing, Chief Editor of China Light Network & Agricultural Lighting Network, Executive Dean of Mingketang, Jiang Qipeng, the first advocate of ″Cultural Lighting″ in the lighting industry, etc. Experienced lecturers in the fields of smart cities, communications and smart light poles gave lectures on site. Experts taught important contents to students from 5G policy, 5G and smart pole adaptation, smart pole standards, construction, design, operation and maintenance, cases, development trends, smart street lights and future city development, and smart street light landscape theme planning.
The purpose of this training was to help the industry to systematically understand the relevant policies and trends of smart light poles, as well as the technologies and requirements of various links in the industry chain, to improve the professional capabilities and levels of practitioners in the field of smart light poles, and to understand the correct development direction of the industry. It was of positive significance to promote communication and cooperation between enterprises.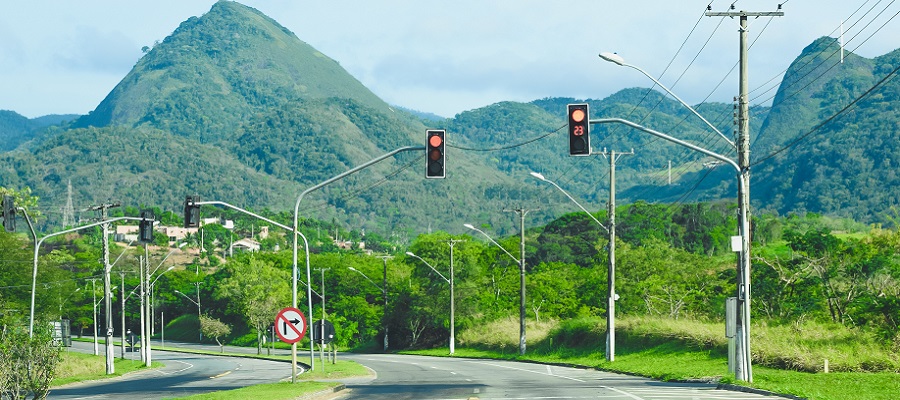 Wuxi, Jiangsu Province
China Internet of Things and Green Smart City Development Forum
The China Internet of Things and Green Smart City Development Forum was held in Wuxi on September 11. The forum focused on 5G policies, smart light poles and smart cities, the Internet of Things, artificial intelligence, healthy light environment, and intelligent control. Shenzhen EXC-LED Technology Co., Ltd. was invited to participate in this forum to discuss green and smart city technologies, standards, programs and related topics, with more than 300 representatives from well-known Internet of Things companies, manufacturers, operators, lighting companies, scientific research institutions, associations and societies from all over the country, exploring new opportunities for cooperation between lighting and the Internet of Things industry.
At the booth site, EXC displayed the EXC-ECCP4.0 smart city cloud control platform, which includes smart lighting, smart street lights, smart sanitation, smart public toilets, smart advertising, smart bridges and other subsystems, with powerful business and massive data analysis processing capabilities, and provides clear data statistics graphical interface, visual GIS electronic map interface and other forms of display interface, with complete urban smart management functions.
The wonderful speeches of important guests and the multi-angle and multi-dimensional theme reports of top experts were thought-provoking. They were meaningful to promote the sustainable, stable and healthy development of the construction and operation of green smart cities, and helped to explore the green development path of smart cities.
Chongqing
China 5G+ Smart Pole Industry Development Seminar
The China (Chongqing) 5G+ Smart Pole Industry Development Seminar and the ″Shenzhen Cup″ the 2nd China International Smart Pole Design Competition were held in the beautiful mountain city of Chongqing on September 11. Zhai Liping, deputy general manager of the Internet of Things Application Sales Center of Shenzhen EXC-LED Technology Co., Ltd., and a team of R&D technology and sales elites in the southwest region attended this event. EXC shared the theme at the seminar to fully display that EXC smart street light cloud control platform is a powerful integrated solution for smart integration, technological innovation, operation and maintenance management.
At the seminar, Fang Chao, Product Project Manager of the Intelligent Research Institute of EXC, gave a keynote speech on ″Smart Pole and Smart IoT Flourishing Thoroughly″, focusing on the technical features of the EXC-ECCP4.0 smart street light cloud control platform, which is based on smart lighting functions, integrating functions such as mobile communication, environmental perception, video surveillance, emergency help, information release, public WiFi, public facility management, and providing smart management and applications for the daily operation of smart light poles. The system platform fully takes into account the use experience of city managers, and provides customized display and management, and is convenient for users to grasp operation status and data in real time and manage more efficiently and safely.
This seminar conducted in-depth discussions on 5G construction and smart light pole policies, technology development, integration applications, industrial cooperation, etc., focusing on new achievements in the development of 5G•smart light poles and bringing together industry power and elite views to jointly explore the development trend and future of the smart light pole industry driven by 5G+ technology through the keen insight and experience precipitation of industry leaders and leading companies.