EXC Won the Gold Award on the
7th China LED Initiatives Conference

2021-03-26

VIEW "620
On October 22-23, 2020, the 7th China LED Initiatives Conference and LED Initiative Award Presentation Ceremony was grandly held in Guzhen, Zhongshan, Guangdong. The ceremony attracted about 500 leaders, experts, scholars, and entrepreneurs from all over the country in the LED industry to attend. The EXC-ECCP4.0 smart cloud control platform of Shenzhen EXC-LED Technology Co., Ltd. won the 7th LED Initiation Award. Wen Caiping, brand director of EXC, was invited to attend and receive the award.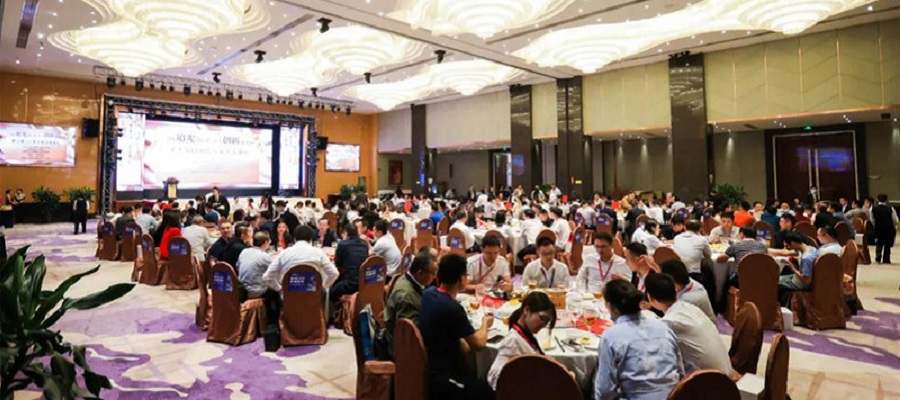 The ″LED Innovation Award″ is an annual award set up to commend companies that have made outstanding contributions to the first innovation and independent innovation of China′s LED industry. The selection aims to encourage enterprises to diversify their thinking, develop and innovate, replace and surpass, cross-border and merge in product development and application, and guide the industry to adhere to technological innovation.
Since the launch of this LED Innovation Award in March 2020, it has received great attention and active participation from many LED upstream and downstream enterprises across the country. The participating projects involve chips, packaging, general lighting, special lighting, display screens and other categories. Participating companies respectively displayed the latest achievements in frontier research, technology development, management innovation and other aspects in recent years, reflecting the company′s strong innovation strength in the LED field. After discussion and comprehensive review by the expert review committee, EXC′s EXC-ECCP4.0 smart cloud control platform, with its continuous innovative technical achievements and excellent market reputation, won the 7th LED Initiation Award.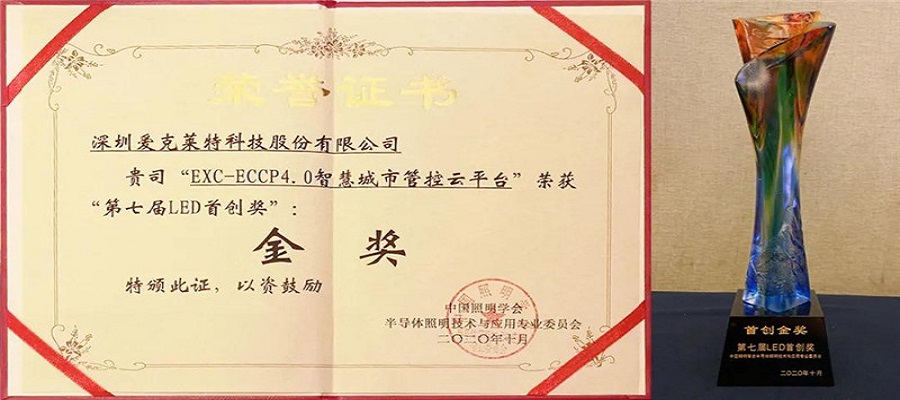 After years of exploration in the field of smart city systems, EXC has formed unique advantages in technology, debugging, and services. The implementation of many successful cases has also accumulated a lot of practical experience for continuous technological innovation in this field. Based on the rapid development of national smart city construction and the needs of many city managers, EXC has spent more than three years in research and development, combined with the latest Internet of Things technology, and artificial intelligence (AI) technology, relying on cloud services, edge algorithms, and 5G applications, expanded and upgraded to launch the new EXC-ECCP4.0 smart city cloud control platform, which effectively integrates smart lighting, smart street lights, smart sanitation, smart public toilets, smart advertising, smart scenic spots, smart parks and other subsystems, with powerful business and massive data analysis processing capabilities providing a dual engine of management and energy saving for smart cities, creating a new ecology of smart cities in which people and cities, and people and the environment are harmonious.